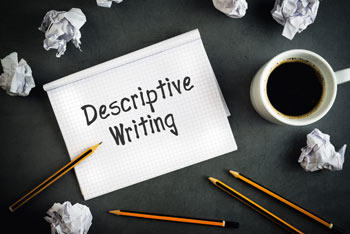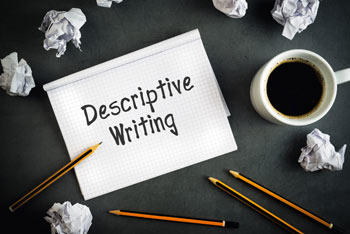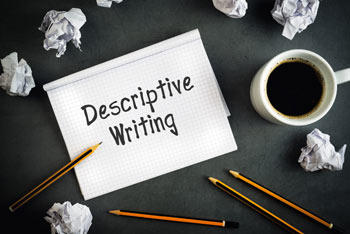 Some essays we read with pleasure, others we look through and do not remember what it was about. It's not just the talent of the author. A lot of moments depend on what theme you disclose and whom you write to.
There are many types of essays. For example, philosophical, artistic, historical, spiritual-religious, literary-critical essays. They are also divided by the way of presentation into descriptive and narrative, analytical and critical, essay-illustrations, classifications, and others.
Now we are going to introduce you to the next composition type – descriptive essay.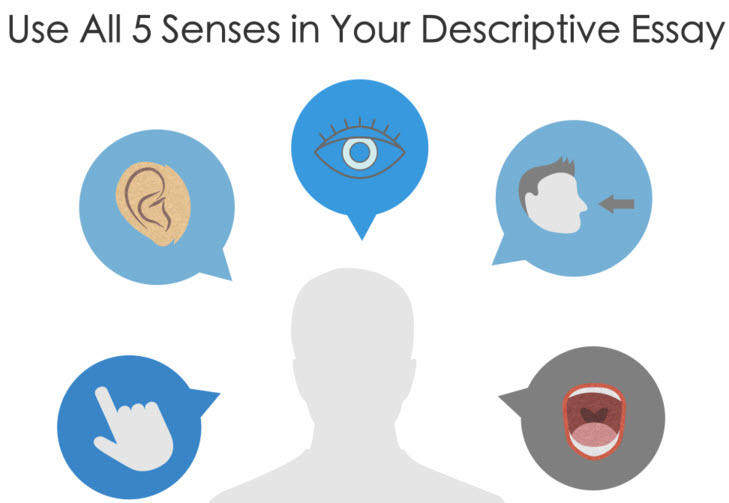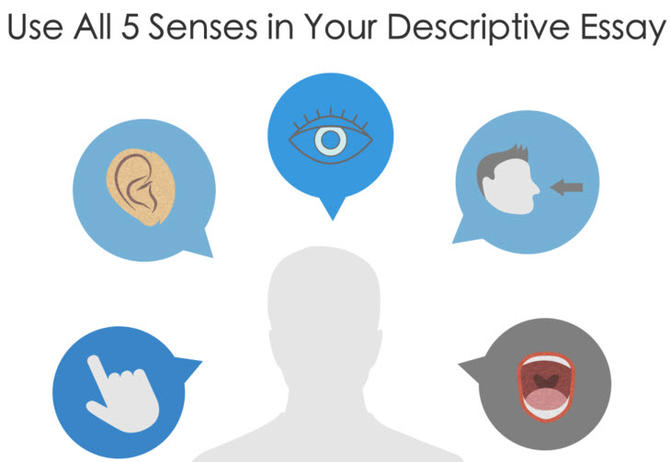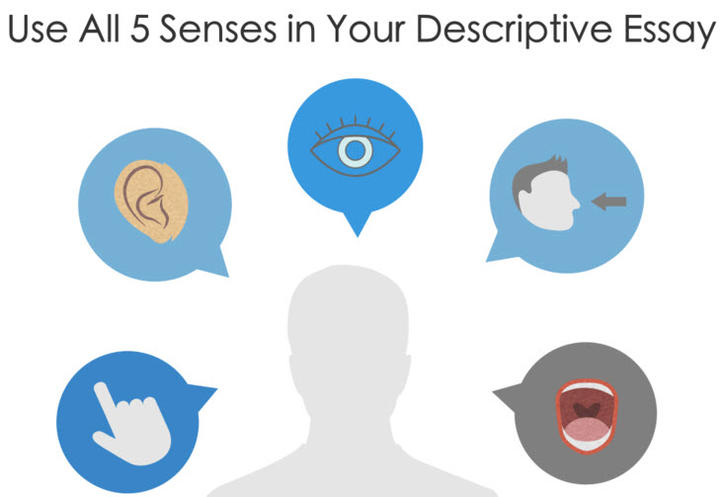 What does a descriptive essay mean?
It is one of the simplest types in comparison with its other variations. It does not mean standing its position or point of view or providing a system of arguments and this moment makes a descriptive essay different. The meaning of the descriptive essay is to show and describe the idea and explain it to the reader.
A descriptive essay has no criticism and analysis. However, to be more exact, subjectivity is included in the features themselves, which you drew attention to, in the formulation, in emotional coloring.
The preparatory stage before composing a descriptive essay?
Firstly, you should choose a topic to describe, find, select and study the literature on this issue. If the given theme is extended, so, you should narrow it as it should be written in a small volume but remember about the quality of a descriptive essay.
Allocate time for the studying of literature. It is important to find interesting information or facts in various sources but not copy or rewrite this material. Websites with the most current presented information, high-quality journals, articles, books, news, and other resources can help you to cope with this task.
It is better also to learn how to write out quotes before using the information from other resources and you won't need to search the same literature several times when writing your descriptive essay.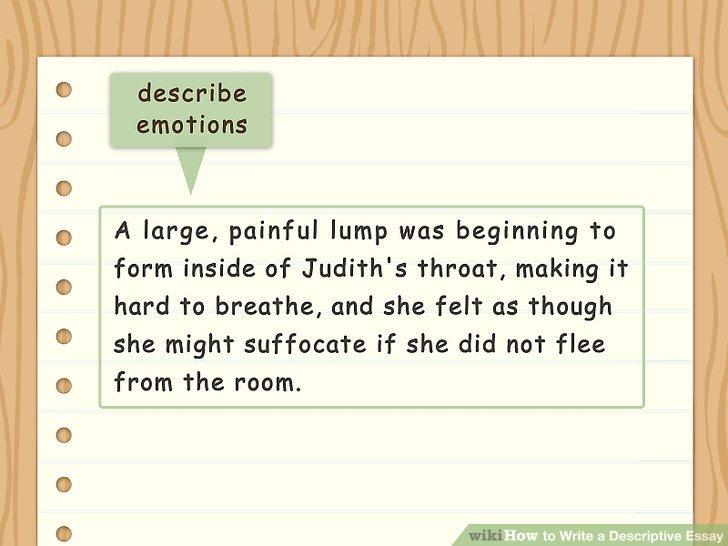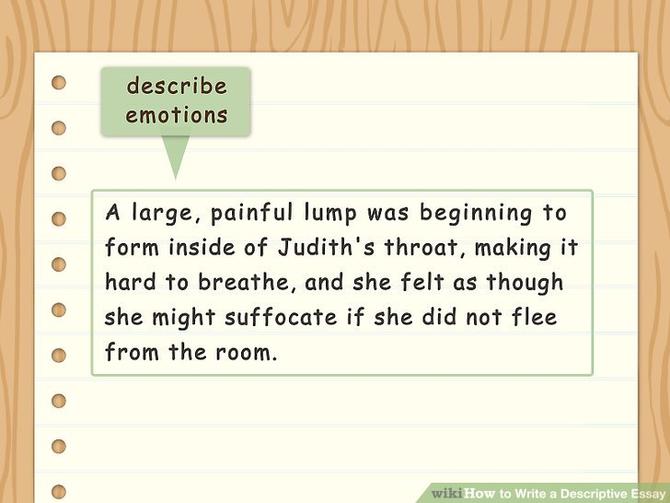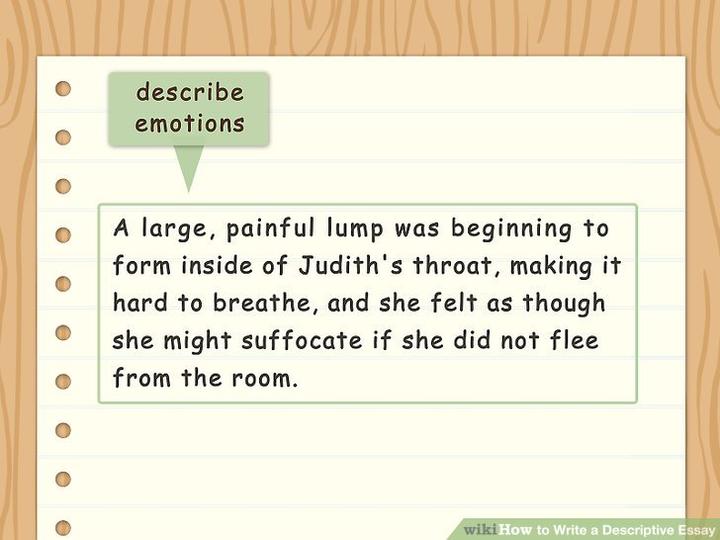 A descriptive essay draft
You portray an object in a descriptive essay. It can be a world known event, a flower, a person or an animal, an artist's work or a film, in short, it can be anything. It is important not just to show the main characteristics of the object. It is also important to reflect your feelings.
Here are the main steps in formulating and writing the paper:
The introduction should be the start of your descriptive essay like in any type of work.
It is known that an essay is a kind of paper which aim is to spark the interest of the reader from the first sentences. If you want your audience would like to continue reading the work further so you need to inform your audience of something important and interesting. You can write about any shocking, funny, unusual events or stories. In a nutshell, it can be anything that you want to share with others.
The explanation of what your masterpiece's subject.
Tell about the period of time if your essay is going to be about some historical event. In any case, you should designate it. If you want to describe a historical event, it is worth briefly acquainting the reader with it before moving to the main part. You should tell about the time when it happened and so on.
The main thesis is one of the important moments of your descriptive essay.
You should also know that you write the thesis just to expresses the main idea of your work which you are going to prove. Do not forget about it. It should be the last sentence of your introduction. Remember that a descriptive essay is not a persuasive one. So, it should not cause argues or contradict your opinion. The thesis should not also involve doubt or negation.
Write just a couple of sentences when moving from one part to another.
Your parts should be always connected and should not have a sharp jump between each other.
The body involves the proofs of your thesis.
You should give relevant evidence when describing a new idea. Features should be designated and proved with concrete facts. Make the same actions with other ideas.
A conclusion of the descriptive essay should have a thesis and short ideas formulated in the previous parts.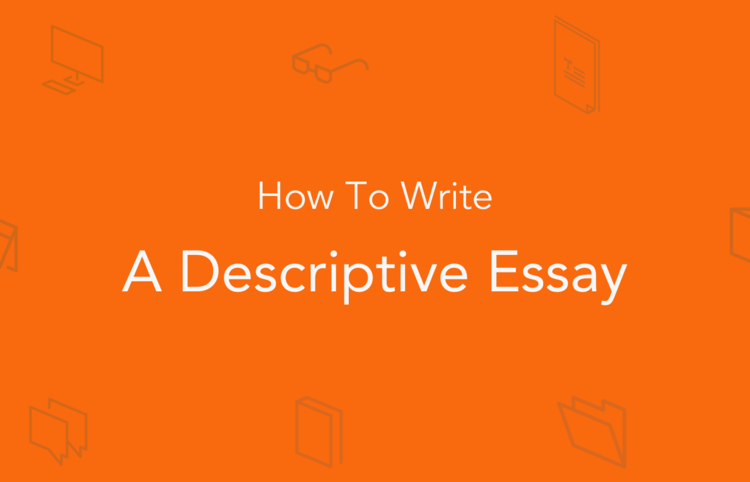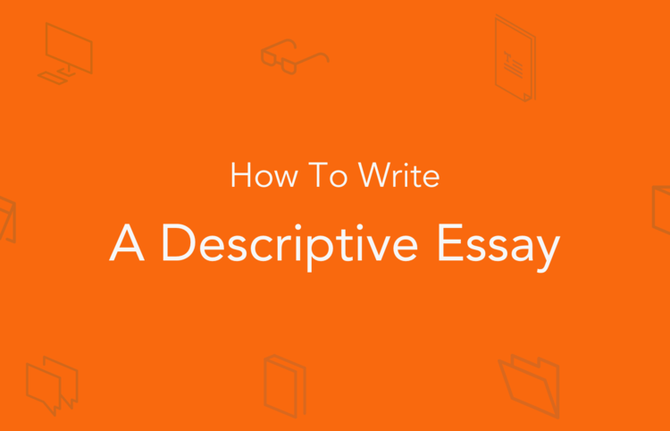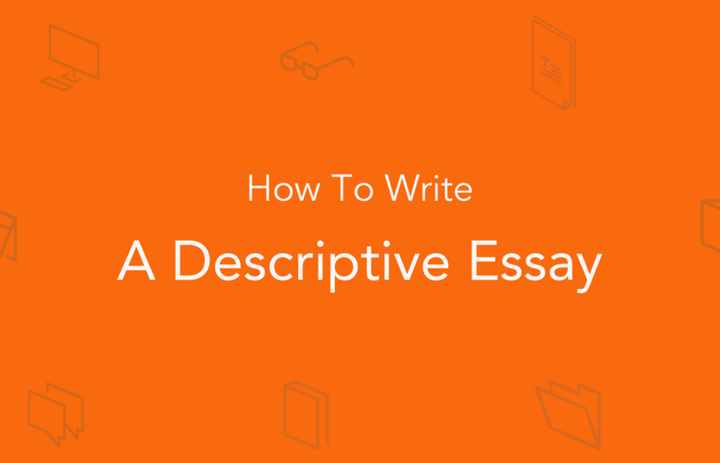 It is also recommended to generalize all the considerations and conclude the work with a concrete position or statement, the reader's call for some action or a new question.
We recommend you to draw up an approximate plan if it is difficult for you to remember all the ideas and its evidence. You need just to note what you are going to write in each part of the essay, its introduction, body, and summary.
Correction and completion
You're a descriptive essay will be interesting if you follow these simple rules. However, do not forget to reread the essay several times when completing it, remove all the spelling mistakes, failed or unnecessary paragraphs, find bright phrases which can attract your audience. The criticism is not a bad thing in this case, so, you should not afraid of it. Just show your descriptive essay to your friends or classmates and you will see how it is helpful. It will be useful also to spend an hour reviewing because it is a process of learning how to write such an essay and you should make your best.
Our recommendations for a descriptive essay:
It is not that type where you can use evaluative judgments like good or bad, love or hate, etc.
Choose synonymous substitutions to the evaluation words.
There are also useful exercises which help to prepare for writing. One of them is a task to describe something to a person who has never heard or seen about it yet.
As you can see, the essay can have a different structure and different aims. It is the same for a descriptive essay.
Having become acquainted with this type you have already understood how to write it correctly. Follow our steps and recommendations and you won't panic when writing the next your descriptive essay.
Writing-Endeavour.com is proficient in writing any types of assignment, contact us any time with any of your questions!