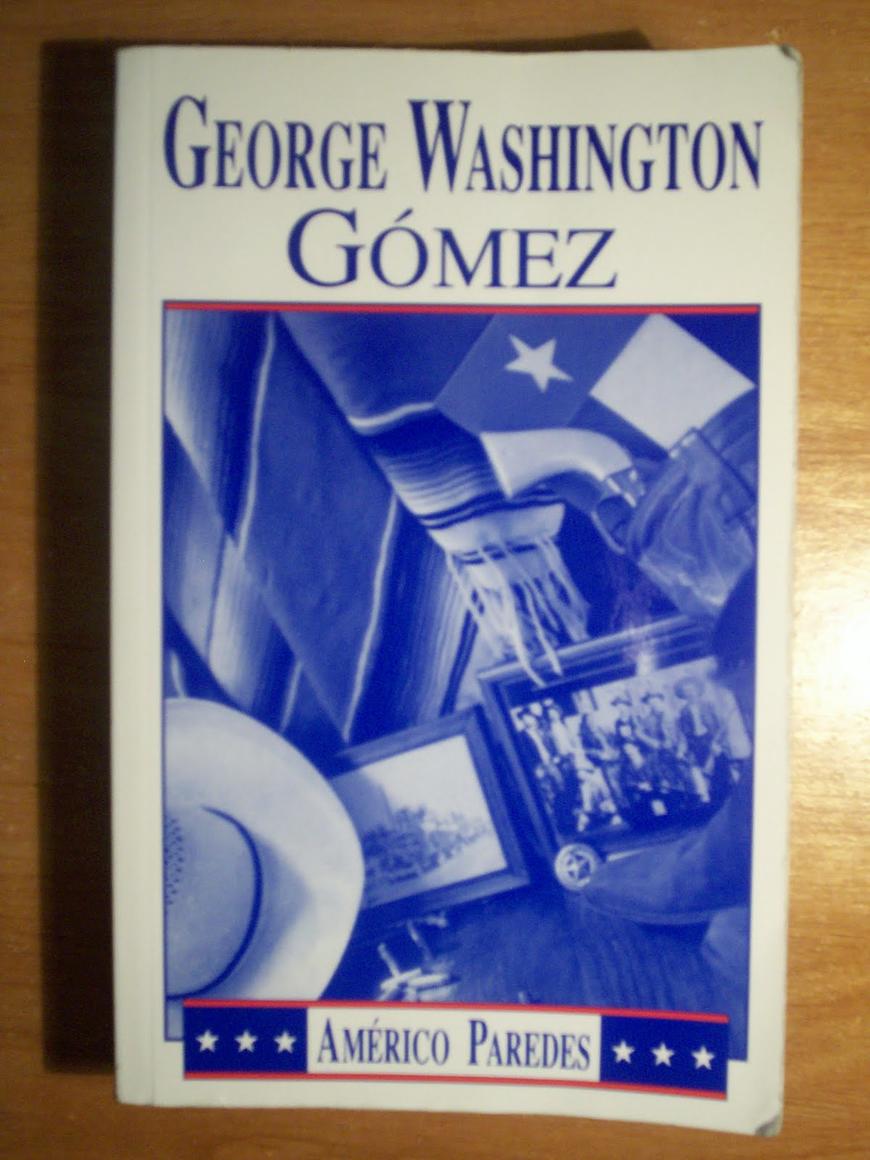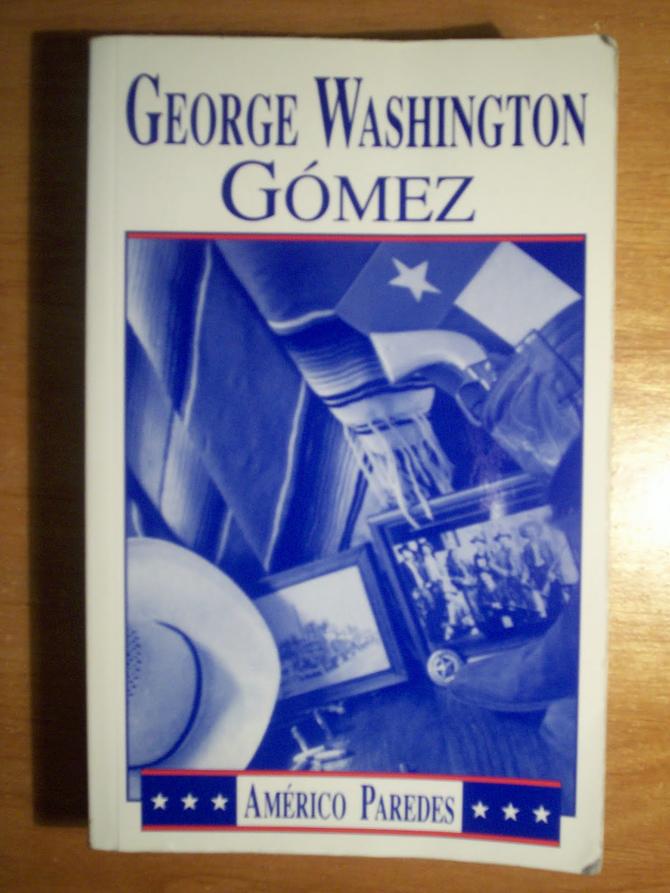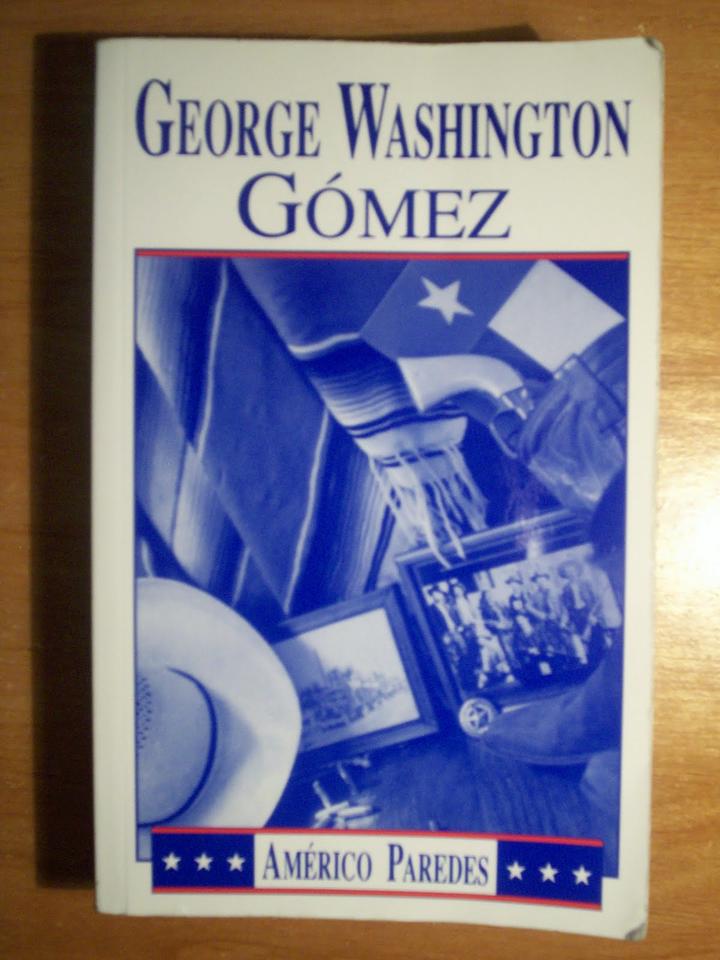 At first sight, the title of novel George Washington Gomez written by Americo Paredes may seem like a joke. Thus, the author wants to arouse national historical perception. The associations that cause the title of his book from readers or those who simply heard about it should be highly controversial. Is it not absurd to unite in such a whole both American and Mexican historical signs? Rather, it excites interest and does not leave indifferent both cultures.
Briefly, it is the novel that touches many problems of Mexican. There are historical, racial, educational themes which got in the way of Mexican folk to donate equal rights to American. Each of these themes was truly revealed by Americo Paredes on the example of life Gualinto or George.
So, from the birth of the main character he was in the middle of two cultures and their conflicts: "Born a foreigner in his native land, he was fated to a life controlled by others. At that very moment his life was being shaped, people were already running his affairs, but he did not know it … Nobody had asked him whether he, a Mexican, had wanted to be born in Texas, or whether he had wanted to be born at all" (15). Both good and bad between Mexican and White culture pushed Gualinto`s childhood.
One of the biggest themes touched in the novel were issues in the educational system. Regarding it generally, Americans were fighting over the question of joint education both races since it was free. In the Jonesville school, both Chicano and Anglo were studying together. Chicano students were social, psychological and often physical harmed.
From the beginning of his education at school Gualinto understood that social and racial division exists despite it was an integrated system for both Anglo and Mexicans. So, the character was placed in a low class. The author exposes the problem of relevance to children who mostly spoke English. What`s surprising that bad relevance was not necessarily the side of American people. One of the hateful teachers, who treated him and his classmates, was Miss Cordelia. Gualinto became the first object of her ridicule. The reason why: "he is smarter than she" (l45). She hated him because of his courage. Gualinto had no fair of her but she had deep down fair of him. He saw the corruption process in the school, especially on her part. Maybe she was the worst teacher who cruelly gibed and reviled him, even though she was Mexican.
Gualinto comes in foreign country expired be ideas of his family. They were confirmed the boy should study diligently and go to college and he did it. He studied for himself despite feeling a stranger in America: "I'm working and I'm gonna study nights. Sometimes I get to thinking and I say to myself, 'Who the hell am I? Just a poor Damn Mexican that's worth less than a dog in this cursed country." After years, Galindo's persistence and purposefulness helped him graduated well his study at school and went to college.
This way was not simple. He passed through scramble, pushing between Anglo and Mexican and mockery from the side of some teachers, besides those who were trying to make their study better and more peaceful. However, those scars would never heal. Paredes wrote: "the boy nurtured these two selves within him, each radically different and antagonistic to the other, without realizing their separate existences." (147) Gualinto became a successful person living in America. But the more he succeeds, the more he becomes embroiled. He was involved in other culture. The culture that for so many years didn`t allow him to be a part of it. Two selves of him are fighting and he can't make a decision on which side he should be.
Things which describes Americo Paredes in his novel are so global, touch so many people and aspects: education, politic, racism, identity. It can be supposed that this book could be inspired by the Chicano movement, but it's known that Paredes`s novel was finished much earlier than the movement began. However, it could be on the conversely, but the author was optimistic and the folk revolution wasn`t the purpose of his novel. Rather it was for promoting awareness and make people know about that situation.
Eventually, there were personalities and Gualinto had to choose which one he would like to be: "in fact, there were many Gualinto Gomezes, each of them double like the images reflected of two glass surfaces of a show window. The eternal conflict between two clashing forces within him produced a divided personality." (147) I think exactly the problem in the educational system will be one of the main reason for it. This, in turn, was provoked by the people fail to accept their surroundings no matter which race they are.
Gualinto managed to prove that he could be American as much as Mexican. He should choose between two personalities. Is he Gualinto or George Washington? Gualinto was confused and decided that stability and success must be in first place. When George found out about the truth his father and his Anglo ancestors who "erased Mexican cruelty and tyranny from this fair land" (274). He became an enemy for her own folk but more important was to find his place in America.
In my opinion, Gualinto had done everything possible to make his own life better. He had many difficulties, but he did it. It makes him have a lot of respect I can`t think of him as an enemy for his folk just because he chose himself over. I am not judging him because he had given up the struggle between the two selves to get the best life. Hard to argue that it is the choice of each person and he can do what he wants with his life.
Americo Paredes created an excellent novel about life a little boy who became a successful man in a foreign country after having lived through a lot of problems. This novel can be a hope for all Mexican people.
Attached file: Education in George Washington Gomez.docx
Click download to get access to a full version of the paper
Assignment: Subject: Pages:
| Deadline | School | College | Bachelor | Master | PhD | Specialized |
| --- | --- | --- | --- | --- | --- | --- |
| 24 hours | 10 | 10.4 | 10.9 | 11.8 | 15 | 20 |
| 30 hours | 9.8 | 10.19 | 10.68 | 11.56 | 14.7 | 19.6 |
| 36 hours | 9.6 | 9.98 | 10.46 | 11.33 | 14.4 | 19.2 |
| 40 hours | 9.4 | 9.78 | 10.25 | 11.09 | 14.1 | 18.8 |
| 2 days | 9 | 9.36 | 9.81 | 10.62 | 13.5 | 18 |
| 3 days | 8 | 8.32 | 8.72 | 9.44 | 12 | 16 |
| 4 days | 7 | 7.28 | 7.63 | 8.26 | 10.5 | 14 |
| 5 days | 6.4 | 6.66 | 6.98 | 7.55 | 9.6 | 12.8 |
| 6 days | 6 | 6.24 | 6.54 | 7.08 | 9 | 12 |
| 7 days | 5.8 | 6.03 | 6.32 | 6.84 | 8.7 | 11.6 |